CITM partnerships create game-changing opportunities
Partnerships catalyze innovation and commercialization success.
As a CITM client, you'll have exclusive access to a dynamic network of technology, industry, investment, R&D/academic and government partners and resources to take your business to the next level.
As a CITM partner, you'll connect with and nurture entrepreneurs addressing important problems to build the future of smart, sustainable transportation.
Additive Manufacturing Innovation Centre
As part of Mohawk College IDEAWORKS, the Additive Manufacturing Innovation Centre (AMIC) provides designers and manufacturers with a collaborative applied research environment to explore metal additive manufacturing technology on an industrial scale. AMIC supports industrial adoption of advanced manufacturing, digital transformation, and Industry 4.0 technologies for increased efficiency and better product design.
We are BDC, the Business Development Bank of Canada and the financial institution devoted to Canadian entrepreneurs. BDC has served over 72,000 clients, providing over $41.2B in funding to small and medium-sized businesses. BDC helps create and develop strong Canadian businesses through financing, advisory services, and capital, with a focus on small and medium-sized enterprises.
We support entrepreneurs in all industries and at all stages of development from business centres across Canada and online at bdc.ca.
We're committed to the long-term success of Canadian entrepreneurs, and we understand that a business is more than just dollars and cents.
We complement the role played by private-sector financial institutions and have been serving Canadian entrepreneurs since 1944.
We are a financially sustainable Crown corporation, and we operate at arm's length from our sole shareholder, the Government of Canada.
Centennial College is committed to supporting industries through applied research activities. Centennial College is a leader in transportation skills development and training and interested in working with companies to develop and certify new technologies in autonomous and alternatively powered vehicles.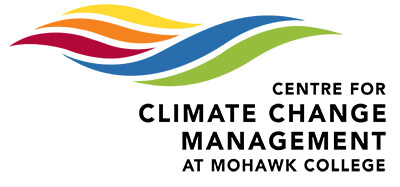 Centre for Climate Change Management
The Centre for Climate Change Management is a part of Mohawk College IDEAWORKS and supports regional transitions to a low-carbon economy by bringing together municipal, industry, and community partners. These partnerships promote collaboration and enable the design of climate change and sustainability solutions to improve neighborhoods, businesses, and public institutions.
Centre for Mechatronics and Hybrid Technologies
As a world class research and development within McMaster's Faculty of Engineering, CMHT focuses on advanced automotive technology and utilizes a state-of-the-art research facility to explore Autonomous driving, Connected vehicles, Electrification, and Shared (ACES) mobility solutions in the automotive world.
The City of Hamilton provides businesses with a wide range of opportunities for trade, transportation, and talent recruitment. Recently named a Foreign Trade Zone (FTZ) by the federal government, Hamilton is home to world-class universities, colleges, and research-intensive companies that have created an ideal environment for new product development and innovation. In addition to incentives for business and economic growth, the city offers residents ample cultural hotspots and natural escapes to explore and enjoy.
Energy & Power Innovation Centre
The Energy and Power Innovation Centre (EPIC) is part of Mohawk College's IDEAWORKS and provides expertise and facilities to support companies with their operational challenges with a particular focus on energy and resource management. EPIC also supports utilities and electrical companies with developing new solutions, as well as training in state-of-the-art facilities.
Learn about software solutions and services to help organizations navigate grants and incentives, North America-wide.
To be successful in today's business world, start-ups need to go from idea to a minimum viable product in months or weeks if possible! FYELABS was built to help start-ups do exactly that. FYELABS uses its pioneering Innovation-as-a-Service (IaaS) model. We simplify and de-risk the act of developing new products and technologies for ambitious small and medium businesses to level the playing field between small companies and the Goliaths of the world. Armed with our carefully curated cross-functional engineering team, and the collective wisdom of having developed over 70 products to date, we act as your one stop shop for all your product development dreams. Our core team is incredibly diverse, with strengths in software, DevOps, algorithms, IoT, hardware, and more… you name it, we can build it!
Geotab is advancing security, connecting commercial vehicles to the internet, and providing web-based analytics to help customers better manage their fleets. Geotab's open platform and Marketplace allow both small and large businesses to automate operations by integrating vehicle data with their other data assets. As an IoT hub, the in-vehicle device provides additional functionality through IOX Add-Ons. Processing billions of data points a day, Geotab leverages data analytics and machine learning to help customers improve productivity, optimize fleets through the reduction of fuel consumption, enhance driver safety, and achieve regulatory compliance.
Since being established in 2000, Geotab Inc. has grown from a small, family business to a global leader in solutions for fleet management and vehicle tracking. We are now one of the largest telematics outfits in the world and have become the first to surpass two million connected vehicles built on a single, open platform.
HCE connects and powers Hamilton and other communities in bold new ways that accelerate them towards a smart, sustainable future. Engineering, implementation and operation of integrated, resilient, underlining data and energy critical network technologies. For CITM, HCE provides the fibre backbone and data services that are the foundation of the CITM Smart Transportation Network.
Using Artificial Intelligence (AI), start-ups are able to connect with funders such as venture capitalists and lenders.
ICAN connects Israel-Canadian entrepreneurs with opportunity and has served as a premier "Growth-Up" powerhouse since 2017. The Israel-Canada Strategic Network (ICaN) focuses on assisting Israeli & Canadians Technology and Innovative companies in their cross market and global expansion. We provide our clients with tailor-made strategic business development and project management services.
IDEAWORKS, Mohawk College's active hub of applied research and innovation, fills the space between research and solutions by delivering customized support to organizations. Innovation helps organizations grow. In some instances, what's needed to achieve success is not available within the organization.
With a quarter of Hamilton's residents born in another country, the city is a welcoming environment for newcomers, new businesses, and new innovative opportunities. Hamilton's economic diversity is what sets it apart; businesses in a wide range of industries can leverage this diversity to strengthen their teams, trade and collaboration.
Hamilton is also Canada's gateway for goods movement. Located at the centre of the busiest economic hub in the country, Hamilton's strategic location and infrastructure supports all forms of transportation; passenger, eCommerce, and heavy/project cargo or commodities. Hamilton has all four major transportation within its municipal boundaries – road, rail, air and port.
iSmartWays Technology Inc.
Headquartered in Edmonton, Canada and founded in 2014 as a spin-off from the University of Alberta, iSmartWays Technology Inc. specializes in connected vehicle (V2X) hardware and software solutions transforming roads, communities, and personal lives. As a solution provider to automotive OEMs, Tier 1s, road operators, and system integrators around the world, iSmartWays aims to make travel smarter, safer, and more enjoyable.

KOTRA, or the Korea Trade-Investment Promotion Agency, founded in 1962 is the South Korean government's trade and investment promotion organization operated by the Government of South Korea. KOTRA facilitates Korea's export-led economic development through various trade promotion activities such as overseas market surveys, SME export promotion, trade info services, government-to-government export, foreign investment in Korea (FDI) promotion and business matchmaking.
Linamar's Innovation Hub (iHub) is discovering solutions to global problems by partnering with aspiring entrepreneurial start-ups to create a new future with products that are world leaders in technology, innovation & manufacturing.
Linamar is an advanced manufacturing company where the intersection of leading-edge technology and deep manufacturing expertise is creating solutions that power vehicles, motion, work and lives for the future.
Magna is more than one of the world's largest suppliers in the automotive space. We are a mobility technology company with a global, entrepreneurial-minded team of over 174,000 employees and an organizational structure designed to innovate like a startup. With 65+ years of expertise, and a systems approach to design, engineering and manufacturing that touches nearly every aspect of the vehicle, we are positioned to support advancing mobility in a transforming industry. Our global network includes 351 manufacturing operations and 103 product development, engineering and sales centers spanning 30 countries.
McMaster Automotive Resource Centre
McMaster's Automotive Resource Centre is one of Canada's leading research facilities in electric and hybrid vehicles. Led by the Canada Excellence Research Chair (CERC) in Hybrid Powertrain Program: Electric, Hybrid and Plug-in Hybrid Electric Vehicle Research, teams of engineers, scientists, social scientists, and their students collaborate to develop sustainable solutions such as building efficient and cost effective hybrid and electric powertrains and identifying light materials to improve vehicular fuel efficiency.
McMaster Centre for Software Certification
The McMaster Centre for Software Certification (McSCert) develops tools and methods to create certifiably safe, secure, and dependable software necessary for mission-critical systems where software failure can have devastating physical, financial, or political consequences. This includes software that controls medical devices, automobiles, aircraft, manufacturing plants, nuclear generating stations, space exploration systems, elevators, electric motors, trains, banking transactions, telecommunications devices, and a growing number of industry and consumer devices.
McMaster Institute for Transportation and Logistics
In 2007, a pressing need and desire for change by business leaders, civic leaders across all levels of government, and academics specializing in the study of transportation and logistics resulted in the formation of the McMaster Institute for Transportation & Logistics (MITL). Through alliances with private and public stakeholder organizations, MITL strives to advance evidence-based solutions for more sustainable movement of goods and people.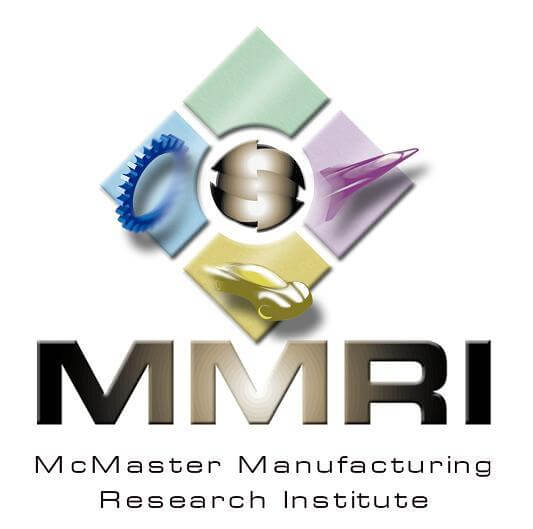 McMaster Manufacturing Research Institute
The McMaster Manufacturing Research Institute (MMRI) includes facilities, equipment, instrumentation, and experts focused on enhancing the competitiveness of Ontario's manufacturing sector. Supporting continuous improvement through initiatives targeting tooling improvements, process development/optimization, and Industry 4.0 technologies such as process modeling, sensor integration, industrial Internet of Things (IIOT), and Artificial Intelligence (AI) / Machine Learning (ML), MMRI aims to actualize higher levels of digitization, drive better decision making, and ultimately improve overall competitiveness.
Located in Hamilton, Ontario, McMaster University boasts an international reputation for the innovative educational programming offered by the Faculties of Engineering, Health Sciences, Humanities, Science, and Social Sciences, the DeGroote School of Business, the Arts and Science Program, and Institute on Globalization and the Human Condition.
As one of only four Canadian universities ranked among the top 70 in the world by the major global ranking systems, McMaster is also consistently named one of Canada's most research-intensive universities. With more than 31,000 students and over 70 research institutes, McMaster prides itself as a hub for innovation, discovery and growth.
As part of CITM's extensive partner network, McMaster University provides research, applied research and commercialization programs, and resources for co-ops and internships. Ranked as one of the world's top engineering schools, the Faculty of Engineering plays a significant role in helping McMaster University earn its reputation as one of Canada's most innovative universities. With a focus on experiential, problem-based learning and an interdisciplinary approach to collaboration, the result is smarter insights, ground-breaking ideas, and greater optimism.
Located within the Faculty of Engineering, the W Booth School of Engineering Practice and Technology is an innovative multi-disciplinary school blending academic theory and engineering practice, and leveraging technology to create solutions of value to society. Undergraduate and graduate degree programs offer unique project-based and industry-focused learning. Micro-credential learning programs for technical professionals are also available.
A private company providing businesses assistance with grant writing and support for sourcing funds and grants.
Mohawk College of Applied Arts and Technology
Mohawk College of Applied Arts and Technology is located in the city of Hamilton, within the Golden Horseshoe of Ontario, Canada. Publicly funded by the Ministry of Training, Colleges, and Universities, Mohawk is a member of the Association of Community Colleges of Canada (ACCC).
As a fully accredited college, Mohawk provides leadership in applied research and works closely with regional employers to develop a skilled and workplace-ready labour supply through collaborative planning, co-op programs, and work-integrated learning initiatives. Mohawk responds to specific and emerging needs by offering customized credential programs and industry-supported labs and training.
As a valued CITM partner, Mohawk College offers an extensive range of Technology programs and is supported by IDEAWORKS, an active hub of applied research and innovation, providing industry and community partners access to faculty expertise, an inspired student workforce, and exceptional facilities and technology. As a proven educational leader in applied research Mohawk College recognizes that innovation helps organizations grow, promoting collaboration between employers and industry partners with faculty and students to develop real solutions to pressing industry needs.
We offer turnkey electronic design solutions and support you through the entire product development lifecycle from ideation to manufacturing. Our capabilities include hardware design, embedded firmware, software development, application design and development, mechanical and industrial design, graphic and UI/UX design, prototyping, testing support, qualification and certification, mass manufacturing support, Box Build Assembly and PCBA assembly. By leaving the design to us, you can focus on other aspects of your business and product launch.
NeuronicWorks offers a specialized program exclusively for CITM clients. Learn more
We create technology that helps the world act together. As a trusted partner for critical networks, we are committed to innovation and technology leadership across mobile, fixed and cloud networks. We create value with intellectual property and long-term research, led by the award-winning Nokia Bell Labs. Adhering to the highest standards of integrity and security, we help build the capabilities needed for a more productive, sustainable and inclusive world.
Nokia's NDAC platform is the foundation of the CITM Smart Transportation Network.  Learn more
Ontario Vehicle Innovation Network
Clients have access to funding programs specific to product development, testing, or commercialization, talent acquisition, and winter weather related technology.
Parsons (NYSE:PSN) is a leading disruptive technology provider in the national security and global infrastructure markets, with capabilities across cyber and intelligence, space and missile defense, transportation, environmental remediation, urban development, and critical infrastructure protection.
Since 1944, we have applied our distinct perspective to help customers confront the issues of tomorrow in every domain. Our range of capabilities and global network of resources lets us layer and integrate solutions for any challenge with unmatched agility. We see infinite sources of inspiration to fuel our creativity and enable the innovation necessary to accomplish our quest of delivering a better world.
Sensor Systems and Internet of Things Lab
As part of Mohawk's IDEAWORKS hub, The Sensor Systems and Internet of Things (IoT) lab allows companies to become more effective in their adoption of IoT for industrial use (IIoT). The research team supports the adoption of IIoT technologies through the development of proof-of-concept and prototype systems in collaboration with industrial partners.
SimpsonWigle LAW LLP provides a full range of legal services and strategic advice to diversified emerging enterprises, mature companies, subsidiaries of foreign companies, family-owned businesses, not-for-profit organizations, partnerships, and business owners. Through our focus on business and personal wealth management together with our extensive knowledge of the people and commercial issues driving them, we provide a level of service and guidance that our clients depend on and value. We design and help to implement tax-efficient plans for business expansions or down-sizing and for ownership re-structuring and succession. We pay careful attention to the long-term health of businesses and the needs of their owners.
SmartCone Technologies Inc.
At SmartCone Technologies Inc., our mission is simple: saving lives and securing users' assets. Since 2011, we've been researching and developing technologies to make safety more intelligent, cost-effective, adaptable, scalable, and mobile, all at the highest standards of security and privacy. Our solutions have been used for securing dangerous worksites, controlling bicycle lane traffic, managing vehicle fleets, monitoring traffic incident scenes, mobile and fixed advertising, crowd control, and site security surveillance.
Specifically, SmartCone's modular IoT (Internet of Things) platform builds solutions to increase safety and efficiency on any site, large or small from warehouses to factories, construction sites, mines, and more. Whether it is solutions for safety, security, and asset tracking, SmartCone has the ability to incorporate any 3rd party sensor on the market today within its own device, pair it with its sensor fusion engine, PATRIoT™, and compute it on the edge to send high-quality data to our customers.
The Forge is a business incubator funded by McMaster University, serving novel and scalable start-ups in the Hamilton, Greater Toronto and Niagara Regions. Launched in 2015, we work hands-on with entrepreneurs to develop their business ideas from ideation and validation to growth. The Forge is sector agnostic and offers cohort-based programming. So far 253 companies have been through The Forge Business Incubator program; together they have raised over $40M and are selling products in 50 countries. Clients receive expert mentorship, non-dilutive seed funding, investor introductions, office space*, entrepreneurial workshops, access to a well-equipped makerspace and numerous services to ensure success.
CITM partners with The Forge to access & develop undergraduate based start-ups from McMaster University.
In addition to the partners listed above, all clients have access to an extensive range of partners and resources through Innovation Factory.
CITM partners in the news